Couture Hair Extensions in NYC for Women of ALL Cultures
Hair by Amoy Pitters, celebrity stylist at Amoy Couture Salon on Lexington Ave.

At Amoy Couture Salon, we offer several different types of hair extensions so that we can fully customize a solution for your hair. Add length, add fullness, or conceal thinning hair or hair loss. With over 20 years experience in the hair and beauty industry, Amoy can transform any head of hair, regardless of your natural texture, using her exclusive line of couture hair.
We are not a one size fits all salon. We hand-craft your hair extensions and hair pieces based on your specific needs, your hair's texture and density. We custom color your extensions to match your hair. Our highly individualized and compassionate service will deliver an amazing result while respecting the health of your hair or your scalp. Your extensions will look like natural hair and your confidence will soar.
High quality human hair
Lengths 10 to 32 inches
Custom colored to match
Textures from straight to kinky
Afro hair and relaxed textures
The Types of Hair Extensions We Offer
Amoy Couture Hair Extensions are some of the most modern, stylish hair extensions available and because we use our own line of hair, we have one of the widest selections of lengths, types and textures. With decades in the industry, we have an exceptional level of expertise in coloring and styling hair extensions for women of all cultures.
Clip In Hair Extensions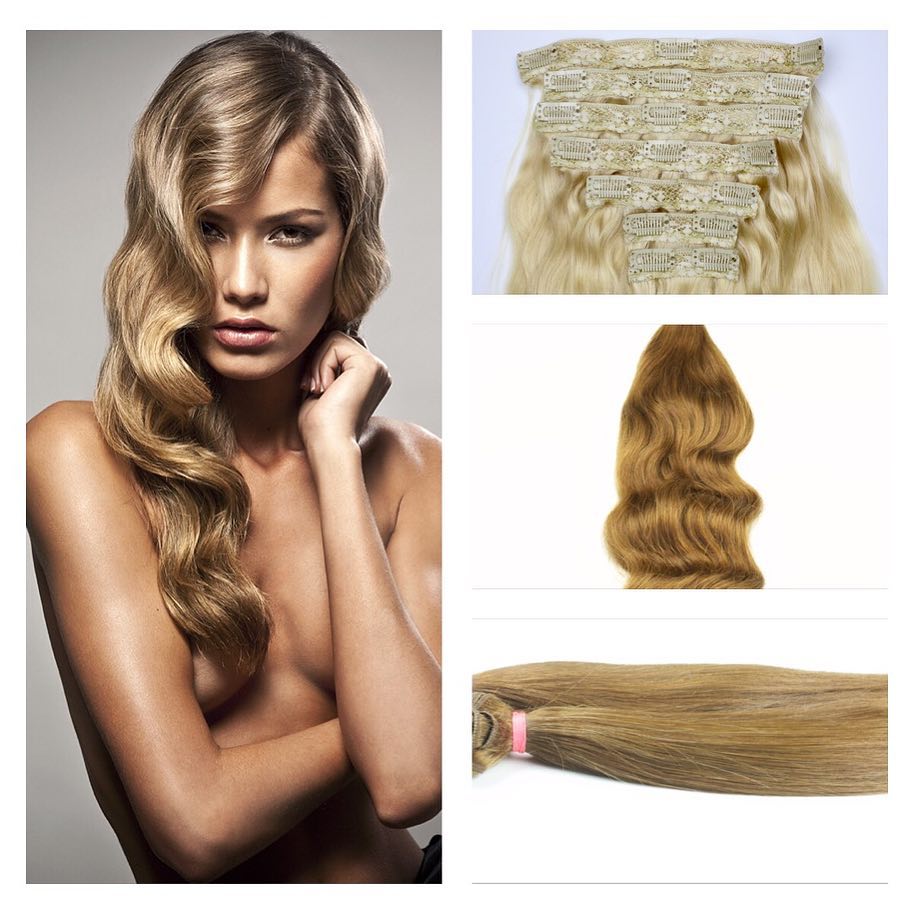 Clip in hair extensions are designed for short-term wear and are ideal for special occasions like a weekend getaway or a wedding day hairstyle. Clip in extensions are easily removed and with proper care, they can be reused time and time again. Bring your clip-in extensions to Amoy Couture Salon and we'll style your hair and install your extensions, no matter where you purchased them.
Tape In Hair Extensions
Tape in hair extensions, also called skin wefts or seamless wefts, attach near the scalp, to mimic natural hair growth, using a medical grade adhesive. They lay flat against the head so they never look bulky and they are lightweight. Tape in hair extensions are super natural looking and make a great choice for those with fine or thinning hair. Our tape-in extensions are made with human hair.
Sew In Weft Extensions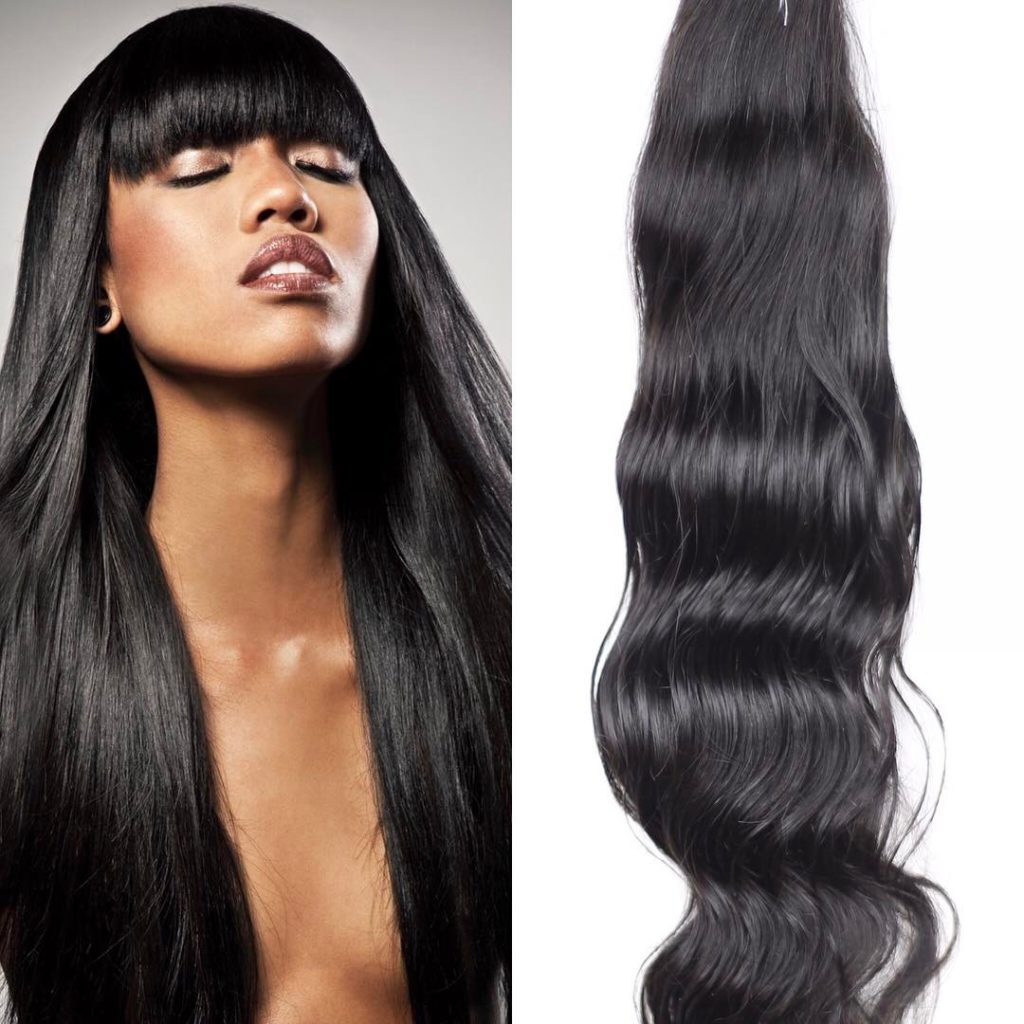 Also referred to as lace frontals and closures, our high quality human virgin hair is machine finished into wefts and applied with a sew in application. Our frontals and closures differ in size to give us options for creating natural looking parts when adding volume around the top of the head and along the hairline. We have wefts in a wide variety of lengths and textures.
Custom Lace Wigs & Hair Pieces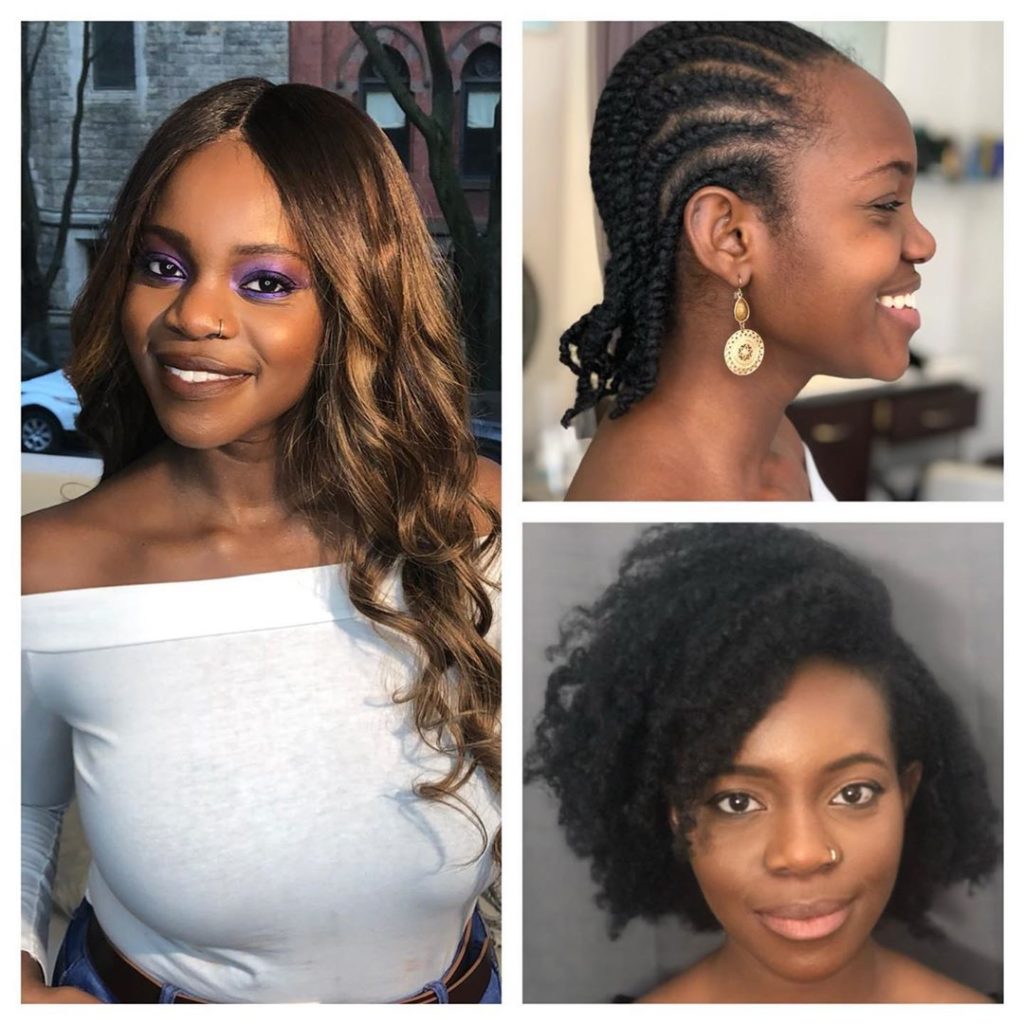 We have a variety of styles to suit your needs. Our lace front wigs and hair pieces, applied with an adhesive, allow the wearer to part their hair anyway they want. We have other wig and hairpiece styles that can be worn with or without adhesive, which means you don't have to shave your head. Wig Rentals are also available, inquire within.
You don't have to be a celebrity to look like a Star
Book a Private Consultation with Amoy

Whether you are a CEO, a working mom or runway model, we understand the importance of your hair, how it looks and how you feel about it. Schedule a time to sit down with Amoy at the salon and talk to her about your hair concerns. You'll get an expert opinion on how to bring your hair to the next level - and what it will take. The consultation fee ($150 for 30 minutes) is applied as a credit towards your hair extensions service. If you're new to hair extensions, we highly recommend you start with a consultation.
---
The Amoy Couture Line of Hair
Available only at Amoy Couture Salon & Showroom

With Hair to Match Every Type & Texture!
Working in the fashion industry, Amoy has been applying hair extensions for years. She has tried and personally worn just about every type of hair extension available on the market. In order to meet the diverse needs of her clients, she decided to create her own line of hair that could be worn by women of all cultures and hair textures. From her hair salon and showroom on Lexington Avenue, NYC, she carries the widest variety of lengths, types, textures and applications.
Straight, wavy, curly, kinky curly, Afro hair and relaxed textures
Lengths from 10 to 32 inches
Available in clip ins, tape ins, wefted extensions for frontals and closures, custom lace wigs
Hair is custom colored to match the client's hair
Visit our showroom on Lexington Ave. Online shop is coming soon.
The Amoy Coif Comb. You're welcome.
If you wear a weave, wig, extensions or braids, a lack of moisture can leave your scalp feeling dry or itchy. Now you can gently relieve your scalp in style. No more head patting or pencil jabbing. Use your Coif Comb from Amoy Couture. Its curved tip design will get the job done without poking or pulling. Its slim silhouette is flexible to get under the weft or braids with ease and compact enough to tuck into your bag to take on the go.
Soothes an itchy scalp
Promotes circulation and hair growth
Aids in shampooing
Small and compact
If your dry scalp seems unbearable, ask Amoy to recommend some hair and scalp conditioning products.
Hair Extensions Upper East Side NYC
New York City
Manhattan
Upper East Side
Lexington Avenue
NYC
Between 65th and 66th Streets
Salon Maintenance
It's a good idea to come back to Amoy Couture Salon after one month for a tightening of your extensions, if necessary. We also recommend weekly or by weekly maintenance. We'll do a professional wash, comb, and blowout and, while you're here, we can check your extensions to address any concerns you may have. Depending on the type you're wearing, your extensions will need to be adjusted every few weeks to avoid detection. We offer convenient maintenance appointments, check our service list for pricing.
Common Questions
The cost will depend on the type of extensions you need, along with the length and amount of hair required to create your style. For an exact price, please schedule a consultation. Our service quote includes the cost of the hair (Amoy Couture Hair), the installation of the hair, custom hair color for your extensions to match your hair, and a haircut to blend the extensions into your style.