Expert Hair Color Services at Amoy Couture Salon in NYC
Master hair colorist and celebrity stylist Amoy Pitters is widely recognized as one of the best in the industry. She continually develops proprietary color blends and processes for the specific needs of her clients. Her skill, experience with all hair types, and personal attention that makes Amoy Couture Hair one of the top salons for the best hair color in NYC.
Hair Color is an art form. After all, color is all about light and how it moves through your hair, how light and shadow contour your face and accentuate your features. The right hair color can make all the difference in your appearance. The better the hair color, the greater the impact.
Model Joan Small's hair extensions and custom hair color by Amoy Couture Salon.
Hair Color Services at Amoy Couture, a Multi Cultural Salon
Each hair color service is highly customized to suit the client whether for natural hair, hair extensions or a custom wig.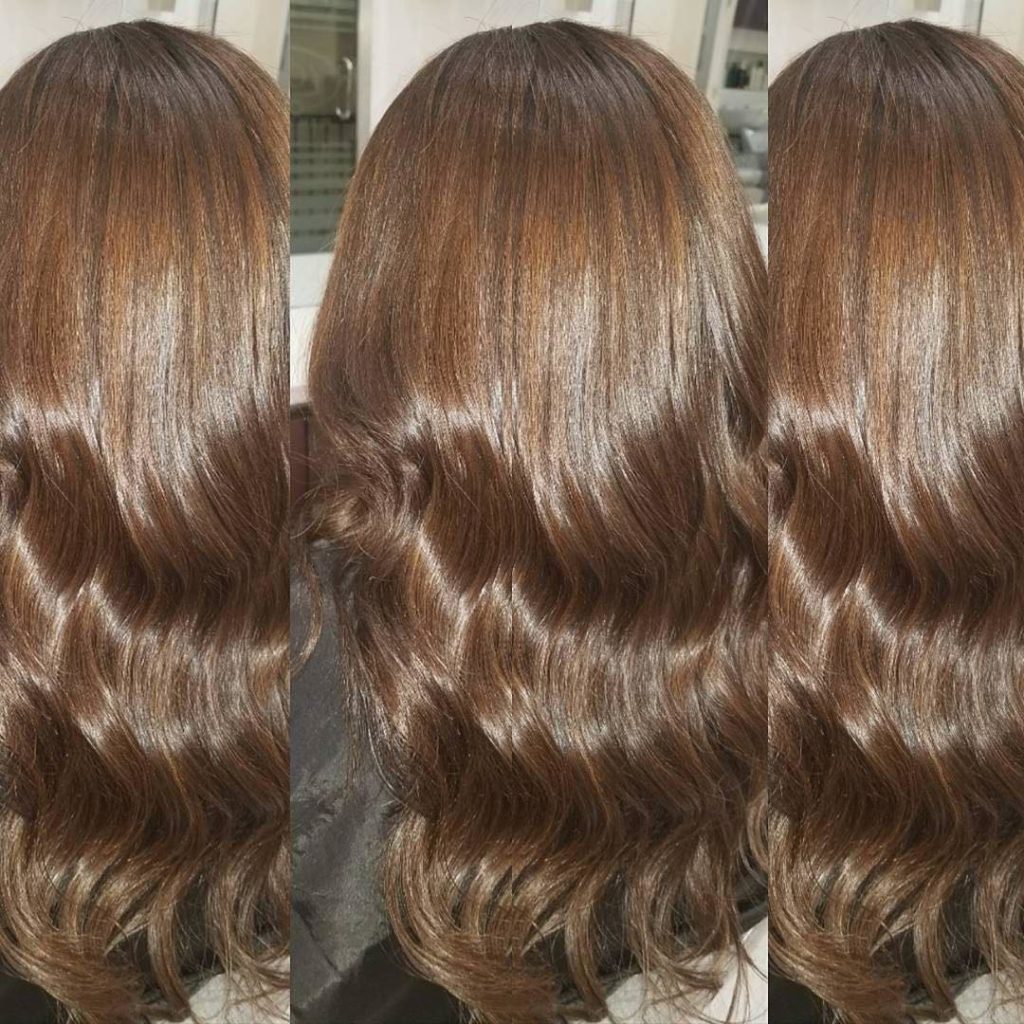 All Over Color | Single Process
A semi permanent wash of color will bring renewed shine to your hair and conceal greys. Its also a great way to add a hint of reds or blues to dark hair.
Foil Highlights
Whether you want all-over highlights, partial highlights or face framing foils, we'll create that perfect sun-kissed look on any base color here at Amoy Couture Salon.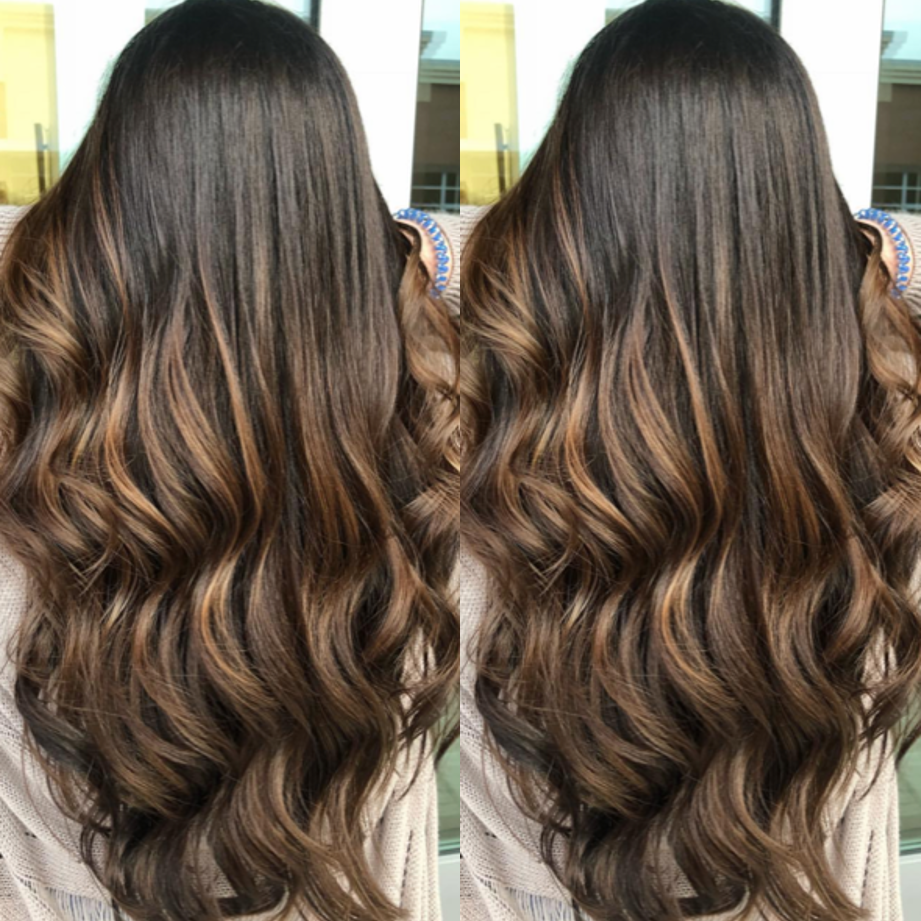 Balayage
Balayage combines a hand painting technique with a customized application process. If you're a traditional foil highlights fan, you'll want to try balayage at least once.

Platinum & Extreme Lightening
Even if you weren't born a blonde, we can get you there. We have exceptional hair color expertise to lighten and lift you to the shade you desire, whether you wear hair extensions or not.

Color Correction
If your hair color is uneven, brassy, or significantly grown out, you may need color balancing. Repeated use of box dyes can build up on the hair, revealing obvious bands of color. Restore your hair color back to gorgeous.

Custom Color for Hair Extensions
We custom color all of our hair extensions to match your style. Extensions are also a great way to add highlights or pops of fun color without a huge commitment.